Delivery
Cost of delivery
Delivery is free, whan buying GoPro Hero2 motorposrts, GoPro Hero2 outdoor ir GoPro Hero2 surf!
Cost of delivery for other products:
Throughout Lithuania weekdays delivery - 10 Lt
Throughout Lithuania using  Saturday delivery - 20 Lt
The biggest cities of Lithuania urgent same-day delivery - 15 Lt
(Neringa delivery more expensive - 60 Lt)
 

Convenient

delivery of goods 
The goods is deliveres by seller or his authorized representative. At present, we are using VENIPAK and  DPD services. Courier service delivers items to your chiosen location in convenient time for you.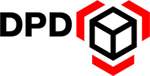 Urgent same day delivery shipments are sent through Kautra buses. The buyer has to pick up the shipment from bus station services. This service is currently available for use in Alytus, Druskininkai, Jonava, Kaunas, Telšiai, Klaipėda, Marijampolė, Mažeikiai, Nida, Palanga, Pasvalys, debate, Raseiniai, Vilkaviškis and Šiauliai.
Accepting the shipment
At the time of delivery buyer must check te condition of shipment. If any damages are noticed, the buyer must not sign the invoice and write a free-form

act of infringement of

the lot

.

You signing the

consignment note

without comment

, is assumed

that

the consignment is deposited

tidy.
Accepting the shipment

in our store
You are in Kaunas and want to avoid the delivery charge? You can receive the ordered goods in the office www.hero.lt (Karaliaus Mindaugo pr. 21, Kaunas). When filling the order you need to note that you wish to recieve the goods in our  store. When we receive the order, we will send you a notification when the item is ready for retrieval.